SELF
MYSTERY PAGE
---
The "mystery page" concept is the basis of Cousin Cindy's Website. Perhaps you can help her identify some Selfs among her wonderful collection of photographs. Even if you can't, you'll have fun browsing through her treasures.
---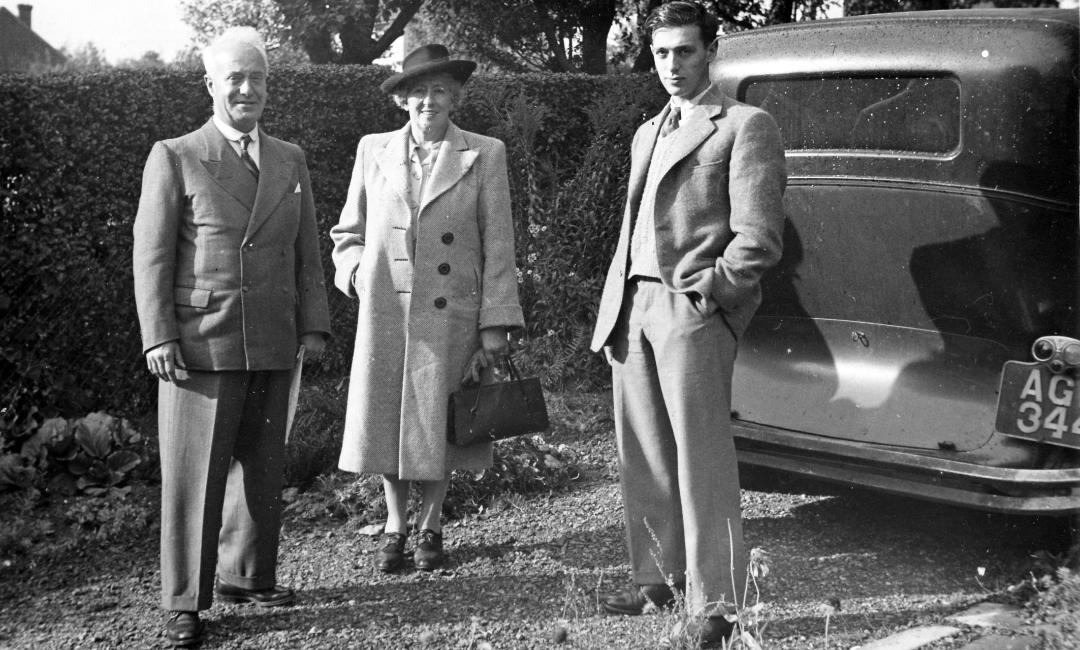 English Mystery Selfs
Contributed by Cousin Martin

---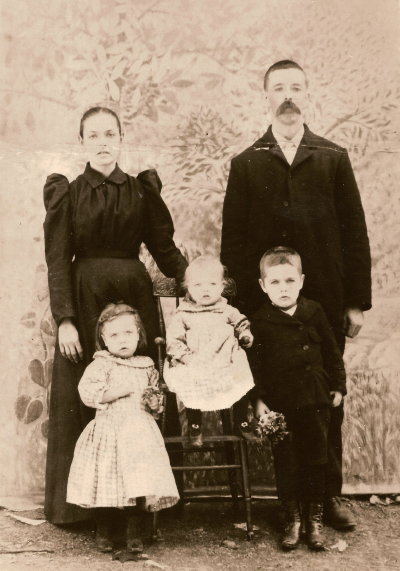 Who is this family?
One possibility is that of William and Georgia Self
Please let us know if you can identify them
Contributed by Cousin Evelyn

---
Would you go fishing dressed like this?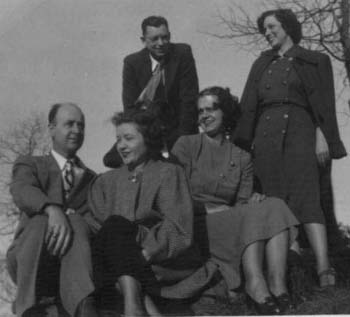 L/R: Elmer Long & wife, Ruth Truss. Standing: Mr. & Mrs. Self, first names not on photo. The Selfs ran a fishing camp on the Warrior River near Birmingham, AL. The photo was probably taken late 1940s.
Do you know these Selfs?
Contributed by Larry Brown
If you can tell us their names, please contact Webmaster.
---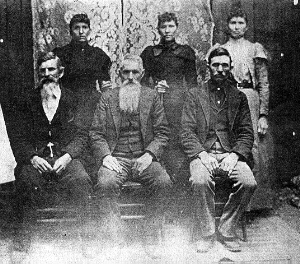 Cousin Candy has submitted this picture--she believes that the people above may be from the John/Baxter Self line. Can you identify them?
---
Cousin Larry's friend found this photograph in an antique store in Florence, Alabama. On the back all it has is "Selfs boys". It has the name of the photography studio (which I can't make out), but I can read "Lawrenceburg, Tenn" which is in Lawrence Co., TN near the Alabama state line and near Florence. From the clothes and the photography paper I would put the picture about 1900. Maybe even before. Does anyone know what Self family was in Lawrenceburg about that time? Couldn't be many because Cousin Larry did research in Lawrence Co for another of his lines and doesn't remember seing any Selfs in the records.
Who is this Self fisherman?
Contributed by Cousin Carol of the Michigan Self branch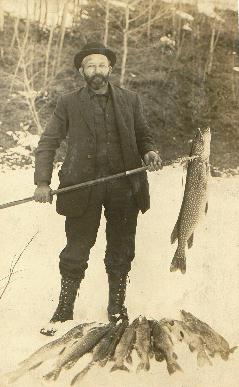 Another posible Self fisherman
Contributed by Cousin Carol of the Michigan Self branch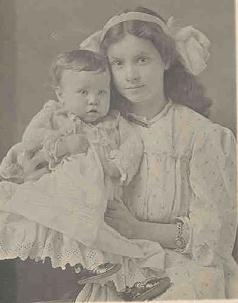 Are these Self descendants?
Contributed by Cousin Joni

---
Back to Self Portraits
This page was last updated on Decemnrt 4, 2017